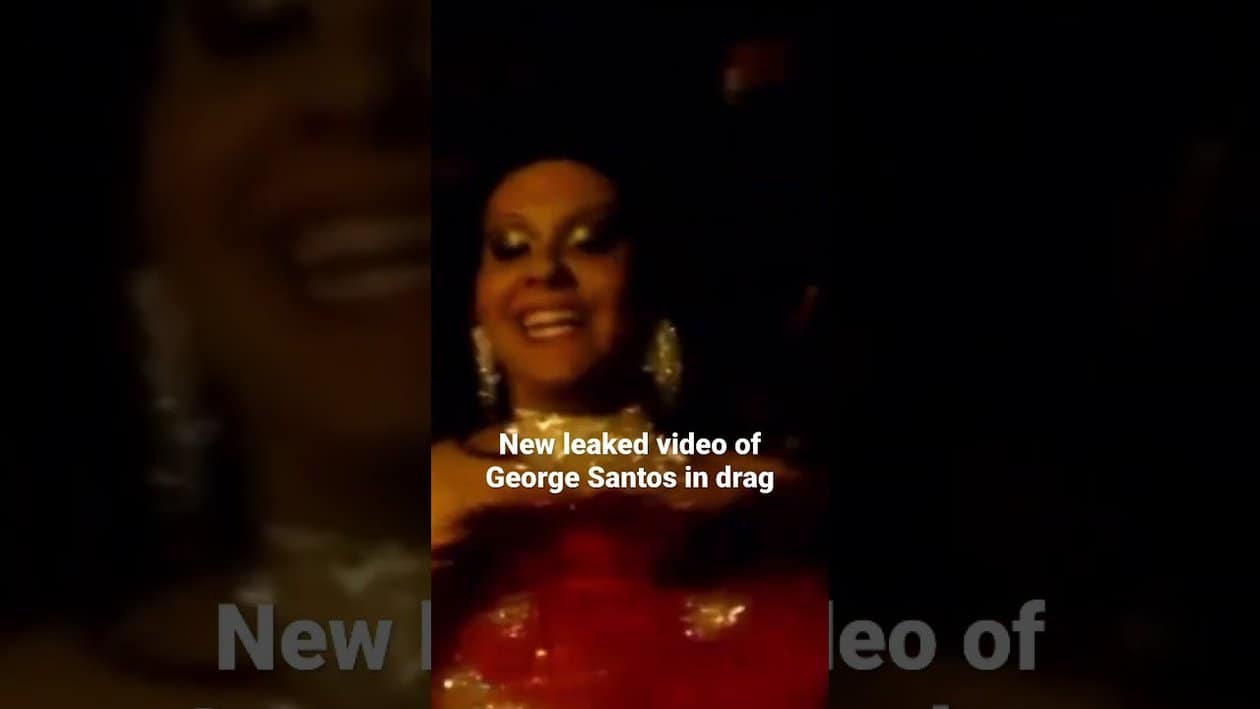 Published by
Radar Online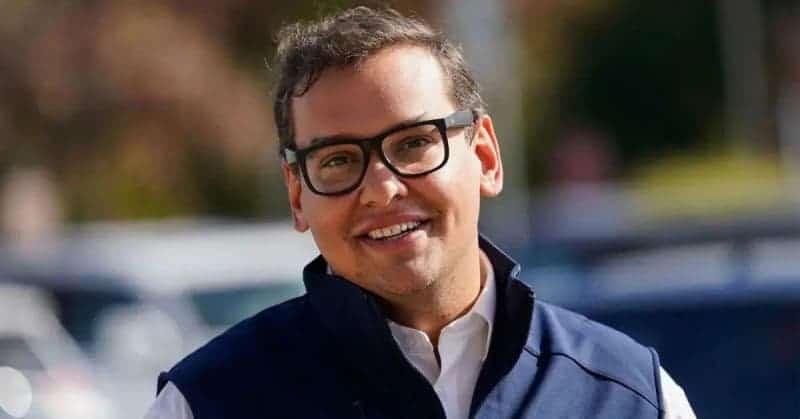 Mega
Footage of GOP House Rep. George Santos dressed as a drag queen surfaced this week just a few hours after the embattled congressman denied the sex swap allegations against him, RadarOnline.com has learned.
The surprising footage of Santos dressed as a drag queen leaked on Thursday and captured the 34-year-old Republican politician speaking in Portuguese during a Pride march just outside Rio de Janeiro in 2005.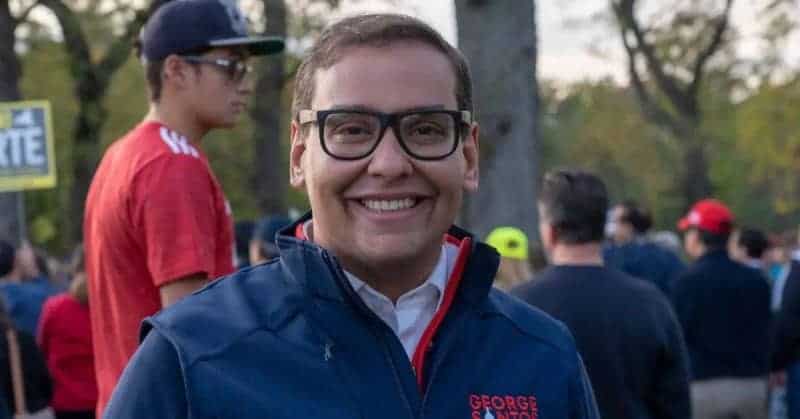 According to the video, which has since been uploaded to YouTube, Santos is seemingly spotted at the 4:19 mark dressed in a black dress and wearing dark sunglasses. He also appeared to have long hair dressed in a ponytail.
"I do presentations at 1940 in Jacarepagua, I do Cascadura, I also did Cabaret Casanova in Gloria and I did one at Le Boy," Santos said in the video, apparently referencing some of Rio's most well-known drag bars.
"The event is good, well-organized," he continued. "I really love it."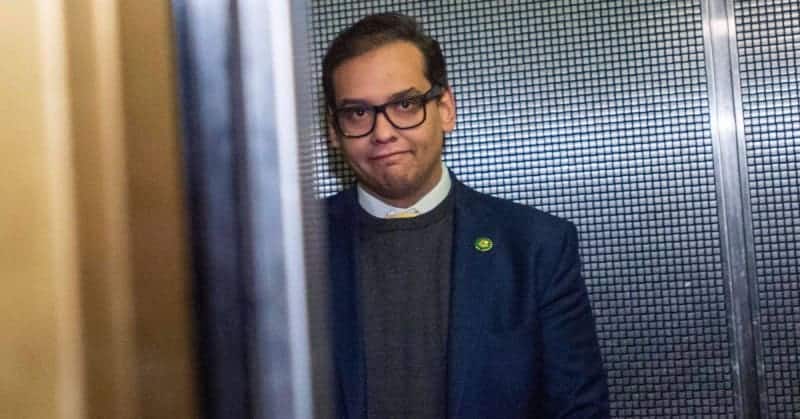 As RadarOnline.com previously reported, the newly resurfaced footage of Santos dressed as a drag queen in Brazil nearly two decades ago came shortly after Eula Rochard – also a drag queen and alleged former friend to Santos – spoke out to claim she and the New York House Rep. dressed as drag queens together in 2008.
"I think I met him when he was around 16 or 17 years old," Rochard revealed on Wednesday. "He used to hang out in my house while his mom was playing Bingo."
"The picture was taken in 2008 at the Pride Parade at Icarai Beach in Niteroi," she continued, referencing a picture she found and uploaded to social media featuring her and Santos. "George had disappeared for a little while, and then returned to Brazil with a lot of money, and that was about the same time when the picture was taken."
"He did not have what it takes to be a professional," Rochard added. "George did not have the glamour for that."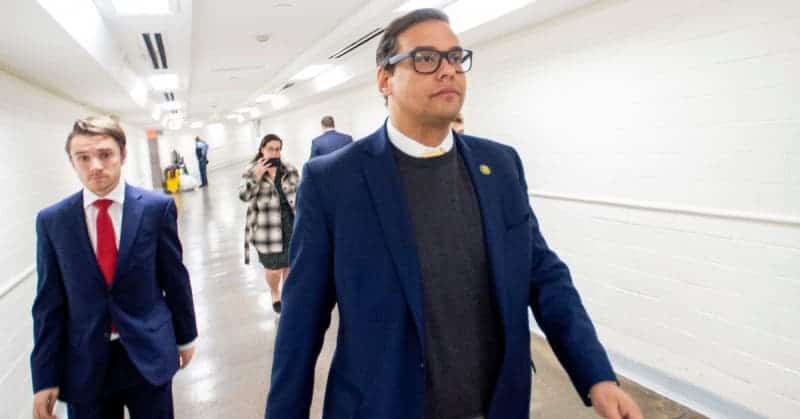 Following the drag queen allegations against him, Santos rushed to Twitter to shoot down and deny the newfound rumors.
"The most recent obsession from the media claiming that I am a drag Queen or 'performed' as a drag Queen is categorically false," the New York Republican wrote. "The media continues to make outrageous claims about my life while I am working to deliver results."
"I will not be distracted nor fazed by this," he added.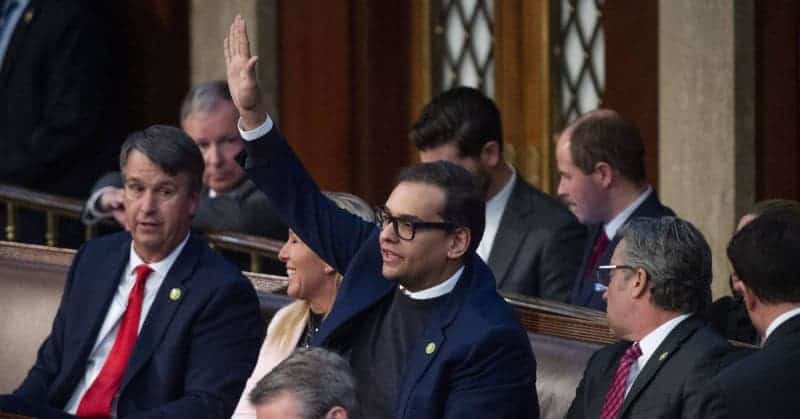 Santos' alleged history as a drag queen, and his denial regarding the matter, comes after the GOP congressman came under fire when it was revealed he lied about a number of aspects connected to his college, professional, and family history.
In December, just days before Santos was officially sworn in as Long Island's House Rep., Santos admitted he lied about graduating from Baruch College in 2010.
He also admitted to lying about working for Goldman Sachs and Citigroup on Wall Street, as well as his "Jew-ish" heritage, and claims he was "half Black."
Members of Congress have since called for Santos to resign as a result of his fabricated past, and at least two separate fraud investigations are currently underway into the GOP politician.