Published by
Reuters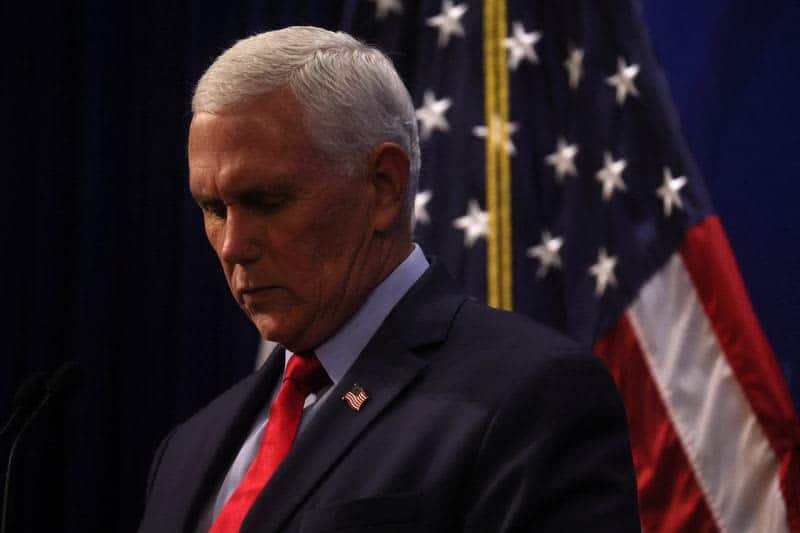 By Sarah N. Lynch
WASHINGTON (Reuters) – The FBI on Friday conducted a consensual search at the Indianapolis residence of former Vice President Mike Pence, after classified documents were discovered at his house last month, a Justice Department official told Reuters.
The search comes just a few weeks after Pence's attorney Greg Jacobs notified the National Archives in a Jan. 18 letter about the discovery of records with classified markings. The records were then turned over to the FBI.
The search of Pence's home comes as former President Donald Trump and President Joe Biden face investigations by two special counsels over the retention of classified records.
Special Counsel Jack Smith is investigating whether Trump or his associates may have obstructed the Justice Department's probe into his retention of thousands of government records, several hundred of which were marked as classified, after he departed the White House in January 2021.
The FBI conducted a court-approved search of Trump's Florida estate on Aug. 8, where they collected about 13,000 records, about 100 of which contained classified markings.
Separately, Attorney General Merrick Garland appointed Special Counsel Robert Hur in January, after Biden's legal team revealed they discovered classified documents in November at the Penn Biden Center for Diplomacy and Global Engagement, a University of Pennsylvania think tank. Biden had an office there after he served as vice president under Barack Obama and before his presidential election.
Since then, additional records were also found at Biden's residence in Wilmington.
A third search of Biden's Delaware beach home earlier this month did not find any additional documents.
(Reporting by Sarah N. Lynch; Editing by Chizu Nomiyama, Heather Timmons and David Gregorio)