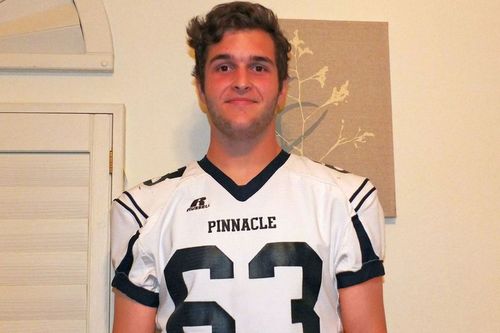 Last November 17-year-old Sean Warren decided he was tired of hiding in the closet and wanted to come out. But he didn't want just any old "coming out" post. He wanted to make it special. 
"I just wanted to come out in a unique way," the junior football player at Pinnacle High School in Phoenix told Outsports. "I was at my friend's house and thought, what if I just Photoshopped a picture of a rainbow behind me? Then I looked at more pictures online and saw the picture I used, which was more retro, it was more of a cartoon. What if I cropped out his face and used my face instead?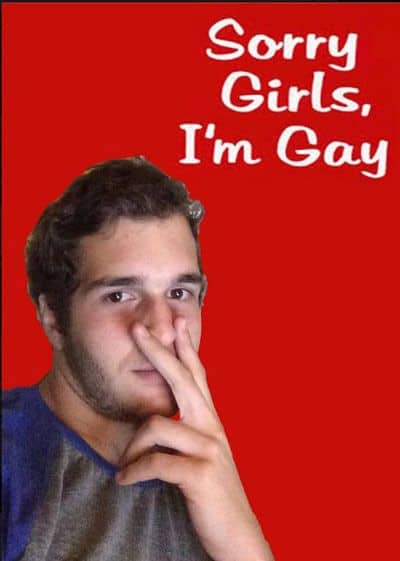 Outsports continues:
"People describe me as a person who doesn't really conform. I wanted to do something different than people just announcing that they're gay. I wanted to come out in my own way, since that's how I feel coming out should be. I wanted to do it in a fun sort of way and so it wasn't awkward."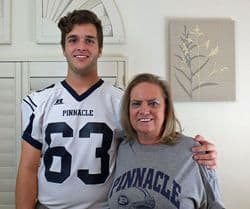 The reaction was all positive, though some wondered if they were being put on. "Some of the football players asked if it was a joke. He said no, and they said OK," said Warren's mom, Kathy Hurford, an accountant. "There was no ugliness. They were very much accepting. I'm just really proud of him. He's a strong kid and he's got a great personality."
With that post, Sean Warren came out to his world and he hasn't looked back. He is now telling his story publicly in hopes of making a difference for other LGBT teens who are suffering through what he did.
Sean's mother was initially apprehensive about her son's decision to come out publicly because of prior instances of bullying. Sean, however, has received a great deal of acceptance, including from his teammates and coach. 
Check out Warren's inspiring story in full over at Outsports.