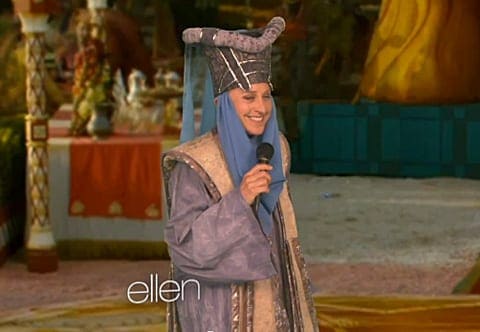 Comedienne Ellen Degeneres wasn't supposed to tell you this, but she got a special appearance in a recent episode of Game of Thrones. It was during the Purple Wedding of evil King Joffrey, and we all know how that turned out — she totally killed!
Lucky for you she's got a clip of it. If you're a fan of the show, you'll wonder how you missed her.
Watch the clip AFTER THE JUMP...