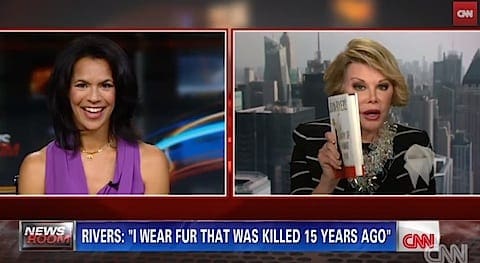 Joan Rivers walked out of a CNN interview on Saturday after being griled by anchor Fredricka Whitfield about 'mean' fashion critiques of celebrities, wearing fur, and saying things "that seem off-limits to a lot of people."
Watch, AFTER THE JUMP...
Rivers made headlines earlier this week after suggesting that President Obama is the first gay president and calling Michelle Obama a "tranny". She's currently promoting a book and officiated an impromptu gay marriage at a signing event in NYC's Union Square on Tuesday.