Please welcome Robbie Daw, who will be penning occasional music posts for us here on Towleroad! Robbie runs his own pop music site called Chart Rigger.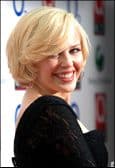 Well, Kylie Minogue's new video for "2 Hearts" has been popping up and disappearing from video sharing sites over the past few hours, so watch while you can (and let the inevitable Madonna/Goldfrapp comparisons begin). Kudos for the new direction, but after hearing the very similar original version of this song by Kish Mauve, one can't help but wish Kylie had made her version sound a bit more…Kylie.
Not surprisingly, the single itself leaked yesterday after a radio promo copy was uploaded online. Meanwhile, the singer was awarded a Q Idol Award by London-based Q Magazine on Monday. Former guitarist for The Smiths, Johnny Marr, picked up the Lifetime Achievement award, and Paul McCartney was given the Q Icon honor.
"2 Hearts" will have an official digital release November 5 in Europe, with her album X dropping there November 26. A U.S. release is expected sometime in the new year (at which point, no doubt, most folks who want them will have handily gotten their hands on the tracks already).

As of today, Radiohead's new album is just a click away.

Michael Jackson has written a letter to his fans: "Hopefully, you've all seen the results of my recent photo shoot with L'Uomo Vogue. Soon I will be sharing exciting and surprising news with you from my other efforts."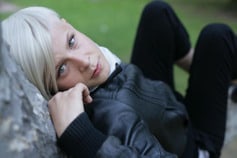 Look out, MySpace! Rumors are mounting Facebook will be partnering up with Apple soon by finally allowing musicians to create artists pages, and previewing 30-second clips of tracks with an iTunes widget.

Robyn (pictured left) gets boxed in for her new video. She'll also see a U.S. release of her latest self-titled album, via Interscope, on December 4.

Jennifer Lopez is four months pregnant with twins, according to US Weekly.

Employees at a U.K.-based Kwik-Fit have apparently been playing their radios too loud, causing the Performing Rights Society to sue the auto repair shop for almost $400,000 (or £200,000) for copyright infringement and artists royalties.
Brave, the sixth (!) studio album from Jennifer Lopez.
Kid Rock's Rock N Roll Jesus
, which isn't being offered on iTunes this week. Makes sense. The Beatles, Kid Rock…
Alt rockers She Wants Revenge's This Is Forever.
Miss Patti's Christmas, a mixture of traditional classics and new yuletide concoctions from Patti LaBelle, plus Josh Groban's holiday set, Noel.
Brother-and-sister duo The Fiery Furnaces' Widow City.
Vanessa Carlton's Heroes & Thieves, and LeAnn Rimes' Family.