UK Gay News is speculating, based on limited information out of Iran on the planned execution of two youths and the manner of the execution, that the youths may be gay: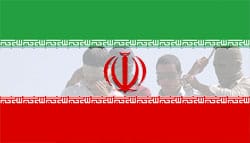 "According to the Iranian official Quds Daily, two youths, identified as Tayab and Yazdan, had their execution confirmed by the Supreme Court on Wednesday and regional justices are preparing the execution. Also included charged in the same case were four others who are to receive 100 lashes each. The ages of the two to be executed are not given, but they were convicted, according to Quds, of 'kidnapping, mugging and raping two university students'. The gender of the two students is not known. Quds reports that the executions will be carried out by putting each youth in a sack and throwing them off the top of a cliff and into a ravine. This form of execution under Shariah law is normally reserved for those convicted of gay offences (lavat). But there is no mention of 'lavat' in the Quds report of this case. If a person survives this execution, then he is hanged."
While it's difficult to know whether the allegations in these kinds of cases are legitimate because sexual assault charges are often trumped up to undermine public sympathy for the offenders when the real reason behind the executions is the sexuality of those targeted, it's in any case a barbaric scenario.
More on this as it develops…
You may have missed…
Iranian Man Executed Today Without Notice for Alleged Sex Crime [tr]
Execution of Iranian Gay Man Stayed Due to International Pressure [tr]
Iranian Leader to British MPS: Gays Should Be Hanged [tr]
Ahmadinejad: "In Iran, we don't have homosexuals" [tr]