Signorile: How the Right manipulated the media over Judge Walker's sexuality.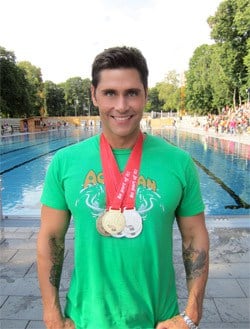 Former Project Runway designer and HIV activist Jack Mackenroth won seven medals at the Gay Games in Cologne, Germany this week.

Simon Cowell shows off his manscaping skillz.

Broadway Impact hosting major Prop 8 ruling celebration at Therapy in NYC tonight from 7-9: "Currently scheduled to take part in the celebration are Hunter Bell, Heidi Blickenstaff, Susan Blackwell, Nick Adams, Shayna Steele, Will Taylor, Jose Llana and Jason Tam.
A question-and-answer session will include Richard Socarides (former advisor to President Clinton) and newly crowned Miss New York Claire Buffie (she is running on a gay rights platform for the first time in Miss America history)."

Jane Lynch to host SNL.

El Paso, Texas voters to decide November 2 if domestic partners employed by the city are eligible for health benefits: "The topic has become a heated battle between those for and against the decision by El Paso City Council made months back. Many against the decision claim the city is endorsing homosexual lifestyles, and have been fighting to overturn council's decision."

Evan Lysacek: The "verdict is still out" on Johnny Weir's gender.

Robbie Williams tied the knot.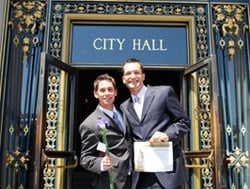 A gay Mormon couple thanks Judge Walker.

Details on the Google – Verizon internet policy proposal. Neutrality nixed for wireless.

Equality Illionois PAC endorses Illinois Governor Pat Quinn: "The endorsement highlights what gay rights advocates say are significant differences between Quinn and his Republican opponent, state Sen. Bill Brady, on issues of importance to the lesbian, gay, bisexual and transgender (LGBT) community.
'I think this is one of the most important elections ever, because the choices for our community are markedly different. We have a guy who opposed fairness and equality and a guy who spent his entire career standing up for all Illinoisans,' public policy director for Equality Illinois, Rick Garcia told ChicagoPride.com."

A shift in Orthodox Jewish attitudes toward gay people?

Male model fix: Janice Fronimakis.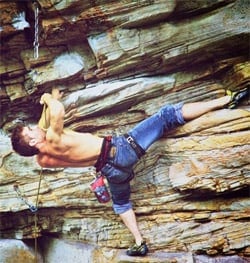 A report on the recent Homoclimb.

Evidence that Arizona's SB1070 has gone into effect…

YouthPride Atlanta calls on gubernatorial candidate Nathan Deal to stop elevating the gay-bashing in his race against Karen Deal, and to stop lying about anti-bullying gay youth group.

Ryan Gosling, sitting around looking beautiful.

A review of the Neil Patrick Harris-directed production of Rent at the Hollywood Bowl.

Target stock sinks after boycott: "Shares in the Minneapolis-based discount retailer have declined 3.5 percent since the morning of July 27, when Target Chief Executive Gregg Steinhafel first defended the donation, prompting critics to call for a consumer boycott. Its shares were off 1.5 percent Tuesday, closing at $50.98…Target spokeswoman Jenn Glass said Tuesday that the shifting stock price reflects 'too many factors that we can't attribute it to just one thing.'"
Get Towleroad Headlines Daily.
News daily from one of the most trusted, independent, lgbtq owned and operated media outlets. Covering news, entertainment, science, media, art and more for almost 17 years.