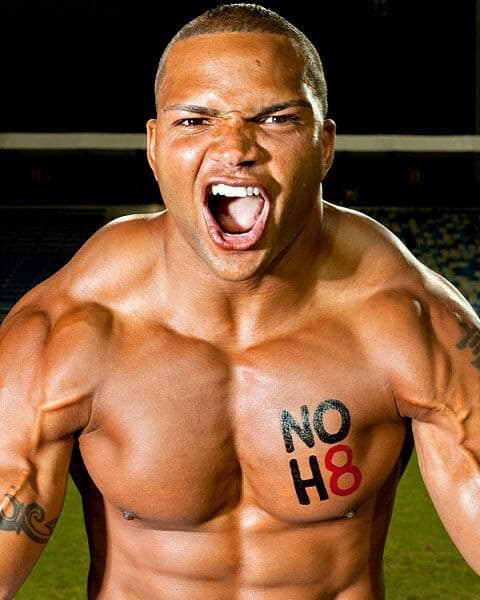 Brendon Ayanbadejo shows some muscle for the NoH8 Campaign in this portrait.
The Baltimore Ravens linebacker, who has been outspoken in his support for marriage equality, recording a video in October and speaking out over the past couple of years in ESPN and other interviews, was doing a Twitter interview yesterday in which he was asked, "what would u say has been your biggest accomplishment?"
Replied Ayanbadejo: "marriage equality support & playing in a Super Bowl".
Baltimore plays the New England Patriots this Sunday for the 2011 AFC Championship, with a spot in this year's Super Bowl at stake.
(portrait via outsports)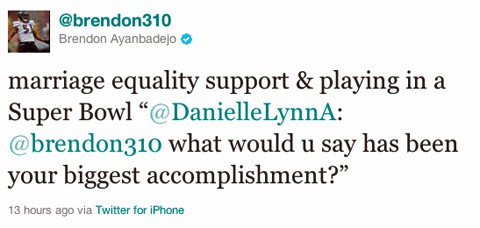 Recent sportraits…
Sportrait: Blake Griffin [tr]
Sportrait: Kris Humphries [tr]
Sportrait: Novak Djokovic [tr]
Sportrait: Oscar Pistorius [tr]
Sportrait: Antonio Cromartie [tr]