Appeals court strikes down net neutrality. More here.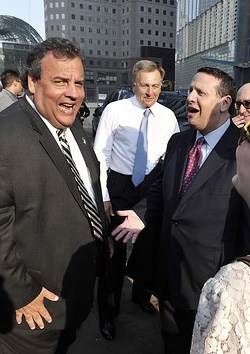 Chris Christie and official who closed bridge lanes, were together during fiasco.

Cops raid Justin Bieber's home for evidence of egging.
A

nderson Cooper bid $1.4 million on a Jeff Koons piece during Sean Penn's Help Haiti Home gala: "I texted my boyfriend and told him I spent $1.4 million on a piece of art. He said, 'Are you f—— kidding!?' " Cooper, 46, joked to the crowd later in the night.

Book: Obama blindsided Gates with DADT repeal. "The only military matter, apart from leaks, about which I ever sensed deep passion on his part was 'Don't Ask, Don't Tell,'" Gates reportedly writes.

China conducts test of ultra-high speed missile vehicle. "The hypersonic craft appears designed to be launched atop one of China's intercontinental ballistic missiles, and then glides and maneuvers at speeds of up to 10 times the speed of sound from near space en route to its target, the officials said."

The animated smash Frozen is becoming a Broadway musical.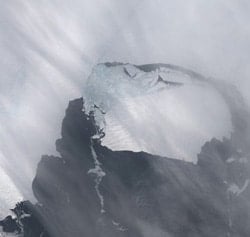 Massive Antarctic glacier enters irreversible melt: "An international team of researchers found that Antarctica's Pine Island Glacier, the single largest Antarctic contributor to sea-level rise, could add as much as one centimeter to ocean levels within the next 20 years. The glacier 'has started a phase of self-sustained retreat and will irreversibly continue its decline,' Gael Durand, a glaciologist with France's Grenoble Alps University, told Australian Broadcasting Corporation."
Cece McDonald released after 19 months in prison for stabbing a man during a transphobic attack. "According to McDonald's testimony, a fight broke out in which a bottle was smashed on her face and, ultimately, she stabbed Schmitz with scissors in what she said was an act of self-defense."

Benedict Cumberbatch and Michael Fassbender have a dance together.

The three stars of Looking hit up a Golden Globes afterparty.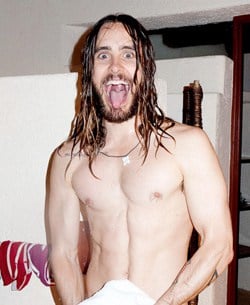 Jared Leto strips down.

Georgian Christian patriarch Ilia II expresses happiness that legalizing same-sex marriage is not an EU requirement: "It's a pity that minority groups, that have sharply negative ideas about Christianity, are named as representatives of humanism, and those who are against their aims, especially the church, are discredited."
A

my Adams visited an L.A. gay bar and crushed it at karaoke.

LGBT senior housing center opens in downtown Philadelphia: "Philadelphia joins Los Angeles and Minneapolis in offering designated gay-friendly, affordable senior housing, collectively offering about 200 units. Yet advocates say that's nowhere near enough: Research indicates the number of gay seniors in the U.S. is expected to double to 3 million by 2030."