According to Joe.My.God. "The federal government has filed a motion seeking the summary dismissal of [the anti-gay National Organization for Marriage's] lawsuit against the IRS."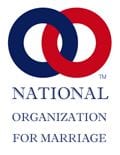 The lawsuit stems from March 2013, when the Human Rights Campaign revealed an IRS document showing that then-Republican presidential candidate Mitt Romney had made a $10,000 donation to NOM through an obscure Alabama PAC.
The HRC said that the document came to them through a "NOM whistleblower," but since its release, NOM has accused the Obama Administration of "criminally" providing the document and NOM's donor lists to the HRC.
About two months later, NOM asked for a federal investigation into whether the IRS leaked the document as a way of targeting it as a conservative group.
NOM President John Eastman spoke to a House panel over the alleged IRS leak, and in October, NOM filed a lawsuit against the IRS alleging that it had been damaged by the leak.
NOM has regularly flouted tax and campaign finance laws, ostensibly to keep their donors' identities private, but most likely to cover-up the fact that they're primarily funded by just two people.
The move comes as the House of Representatives votes to hold a former IRS official in contempt of Congress for refusing to cooperate with an investigation of the agency's targeting of right-wing groups.