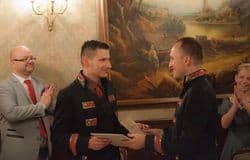 Justin Beiber wishes the paparazzi had "learned from the death of Princess Diana" and stop tailing him on the road. 

 Gay Polish couple takes matters into their own hands after waiting seven years for a law on civil partnerships for same-sex unions. "'This shows how much a law [on civil partnerships] is needed, because this is not the the first couple to have had a 'wedding,'" said Yga Kostrzewa from the Warsaw-based Lambda Association, which provides support to members of the LGBT community.'

 Ridley Scott says Blade Runner sequel script is finished and is "damn good" 

 Shocker: Report commissioned by GOP groups finds women largely view the party as "intolerant" "lacking in compassion" and "stuck in the past"

 Brad Pitt and Angelina Jolie got hitched in a secret, private ceremony in France. So much for that pledge back in 2006 to wait to marry until all the gays could get married too.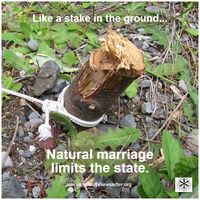 Anti-gay Ruth Institute fails at meme making. 

 Police in Harborough, England are on the look-out for a pair of homophobic pamphletteers – one of whom dressed as a monk while handing out anti-gay leaflets to the public. 

 Study finds allowing gay marriage in Georgia would add $78.8 million to the state's economy. 

 Beyonce's father claims that elevator incident between Jay-Z and Solange was a "Jedi mind trick" to help sell albums and concert tickets. 

 Save the date: Apple to likely debut the iPhone 6 at an event on September 9th. 

 Britney Spears writes emotional letter to young gay fan who said her music gave him courage and strenght during his coming out process.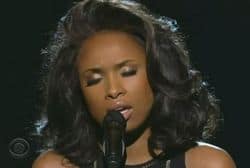 Jennifer Hudson on what her career would be like without the backing of the gay community. "I don't know if I would have one, to be honest. That's why I recently did a couple of gay clubs, and I wanted to do more because that's where I started. I was just literally looking at old pictures a few minutes ago, and I saw a picture of me performing in a gay club and a picture of being dressed. Drag queens used to dress me, and then I would go and perform. That's where I started, so there's definitely a connection there. I wanted to make sure that I reconnected."

 Hips don't lie: Shakira is pregnant and expecting her second child with boyfriend Gerard Pique.

 Andrew Garfield spotted sporting some scruff while enjoying Venice with girlfriend Emma Stone. 

 An inside look at Carl DeMaio's House race in California. As one of the three openly gay GOP candidates running for Congress this year, DeMaio is billing himself as a "next generation Republican" – one that supports marriage equality, abortion rights, and environmental concerns. Democrats, meanwhile, are hoping to paint DeMaio as more of the same.