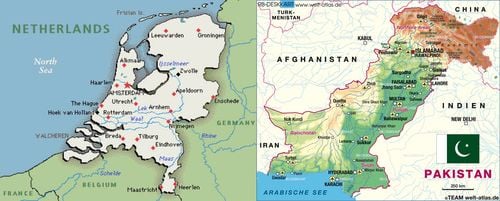 A new poll by Gallup finds that less than three in 10 adults across 123 countries say where they live is a "good place' for gays to live, with the highest hospitable attitude claims coming from Netherlands (83%), Iceland (82%), and Canada (80%). Nearly all of the countries where residents say their city or area is "not a good place" for gays to live were African nations.  
For the U.S. 70% of respondents said where they live was a good place for gays, 22% said not a good place, and 8% didn't know or refused to answer.  
Gallup reports:
Of the countries where three in four or more residents feel their area is hospitable to gay and lesbian people, all but Canada are in Europe, and all but Ireland (75%) have marriage equality laws. In Ireland, voters will cast their ballots on a referendum in 2015, and the country could join their European neighbors in allowing marriage equality by next year.
By contrast, in many of the countries where the residents are least likely to feel their city or area is a "good place," it is illegal to be openly gay. For example, "an improper or unnatural act with a person of the same sex," as Senegal's anti-gay law dictates, can be punished with up to five years in prison and fines of up to $3,000. Laws that allow for the imprisonment of gay and lesbian people are also on the books in Pakistan — where 1% say their area is a good place for gay people to live — Uganda (2%), Ethiopia (2%), and Afghanistan (2%).
The global average and ranking did not include data from more than a dozen countries such as Saudi Arabia, Iran, Iraq, and Egypt because the question "Is the city or area where you live a good place or not a good place to live for gay or lesbian people?" was itself too sensitive to ask. 
Check out the full poll HERE.