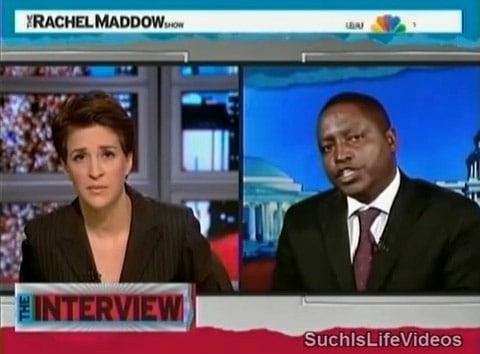 Ugandan MP David Bahati, author of the "kill the gays" bill, defends the bill and his association with 'The Family' in Part Two of Rachel Maddow's interview (part one here). Maddow hands to him the fact that he may be ultimately charged with crimes against humanity in an international tribunal, and she doesn't expect him to come out of it successfully.
Maddow also interviews author Jeff Sharlet, author of The Family and C Street, about Bahati.
Watch, AFTER THE JUMP...