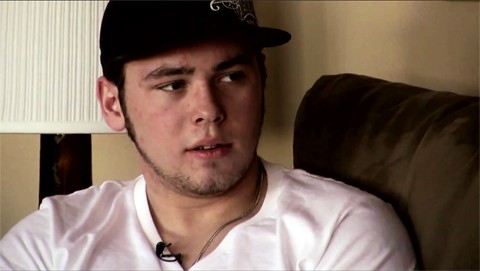 Nathan Manske and Marquise Lee just finished a 4 month, 50 state tour of the United States collecting stories for their I'm From Driftwood site. We'll be sharing some of the stories they collected along with some of the insight into what they saw. They're still encouraging people to submit their written stories via IFD.

Heading up to Wasilla from Anchorage, I was hoping to find some stories that would provide a balance to the conservative, homophobic perception the town now had thanks to a certain politician. While we found the people everywhere we visited in Alaska were kind and welcoming--strangers really do say "hello" on the street--the stories we collected unfortunately didn't provide the rosier picture I was hoping to find.
Watch, AFTER THE JUMP...
Recently in this series...
Journalist Wants People to Remember Matthew Shepard's Life [tr]
Alan Cumming Discusses Childhood Crush on Elton John, Media's 'Coming Out' Obsession [tr]
A Repressed Memory of a Traumatic Gym Class and an Abusive Father [tr]
Mormon Church Excommunicates Young Man, Forcing Him to Come Out [tr]
Gay Love Story in Bible Leads to New Belief System [tr]