Louis Marinelli, the National Organization for Marriage's 'Summer for Marriage' tour bus operator and online coordinator who resigned from the organization last week, published a post to his blog today discussing NOM's fundraising base and the org's cluelessness about social media.
Here's part of it: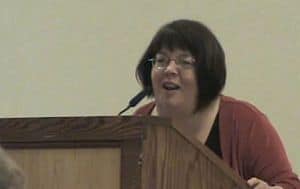 This is where I came into the picture over the past six months or so. It was clear that NOM needed a plan to activate what supporters they had, to mobilize them to respond to events to create a grassroots-like illusion of support.
Of course, illusion is my word but is an accurate usage of the word considering the objective. NOM in no way ever ordered me to create an illusion.
I am sharing this with you because I want you to realize that NOM is a small group of devoutly religious Catholics supported by a couple of undisclosed sources. NOM is essentially made up of Brian Brown, its President, Maggie Gallagher, the CEO, a handful of other Board members (who are scattered across the country involved in other matters), a couple of advisors to Mr. Brown and a small and largely incompetent office staff.
Their social media management isn't operated by NOM – they're not big enough for that nor do they understand social media! As Jeremy Hooper detailed, Opus Fidelis manages NOM's social media and websites.
That is all that is standing between you and the freedom to marry. There is no grassroots opposition. While they have proven to be quite successful over the past couple years, I think it's time to put NOM's size into perspective. Are you going to let a handful of fringe Catholics (with whom many Catholics disagree on marriage) stand between you and the freedom to marry?
Recently…
Towleroad Interview: Former NOM Strategist Louis Marinelli [tr]
Mastermind of NOM Bus Tour Resigns, Comes Out for Marriage Equality [tr]