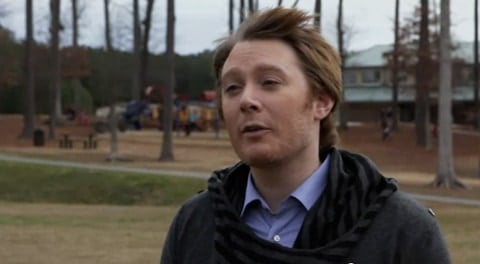 In a new video, native North Carolinian Clay Aiken speaks out against Amendment One, the May 8 ballot measure that would ban all same-sex marriage-like institutions in that state including domestic partnerships and non-marriage partner benefits for gay and straight couples alike.

Aiken asks people to help Protect All NC Families, a group that is fighting it.
Watch, AFTER THE JUMP...