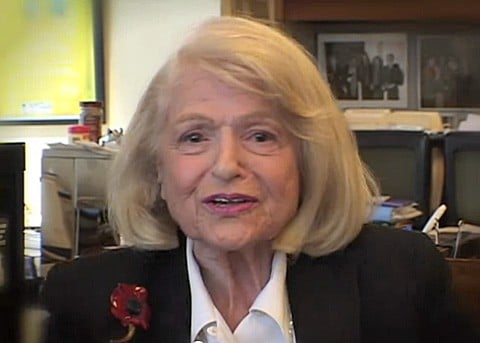 As you may know, this week a fifth federal judge struck down DOMA as unconstitutional in a case brought by the ACLU/NYCLU on behalf of Edie Windsor, the 83-year-old widow of Thea Spyer. Windsor was seeking $350,000 back from the government which she was forced to pay after Spyer died, because the couple, who were together for 44 years, weren't married and entitled to the tax advantages heterosexual married couples receive.
Windsor reacts to the decision in a new video from the NYCLU.
Watch, AFTER THE JUMP...