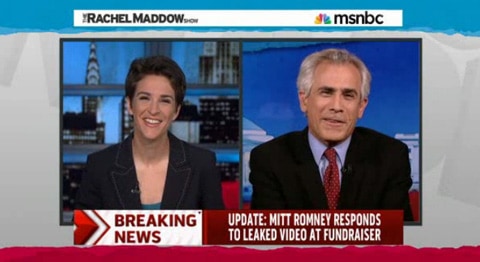 Mother Jones reporter David Corn spoke to Rachel Maddow last night about Romney's '47 percent' remarks and the video on which they appear - revealing, as he did in an article published last night - that the fundraiser was a $50,000/plate affair at the home of controversial private equity manager Marc Leder in Boca Raton on May 17, 2012.
They also discuss what the remarks could mean for Romney.
Watch, AFTER THE JUMP...
Visit NBCNews.com for breaking news, world news, and news about the economy