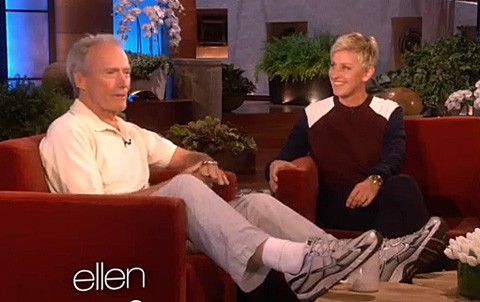 Clinton Eastwood repeated his 2011 assertion that "I don't give a f**k about who wants to get married to anybody else!" in a conversation with Ellen DeGeneres today, though in less colorful terms.
"Leave everybody alone," says Eastwood.
The actor did not repeat his recent remarks (at least in this clip) that Obama "is the greatest hoax ever perpetrated on the American people." Would have loved for her to ask about that.
Watch, AFTER THE JUMP…
(via good as you)