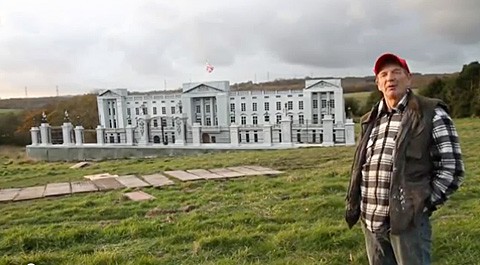 From the "everybody needs a hobby department" comes this clip of 63-year-old Edward Heath talking about and then torching the 96 ft wide scale model of Buckingham Palace that he spent five months building. Thousands gathered to watch it burn over the weekend.
Heath says there is no political motive behind his pyromania. He just likes bonfires.
Watch, AFTER THE JUMP...