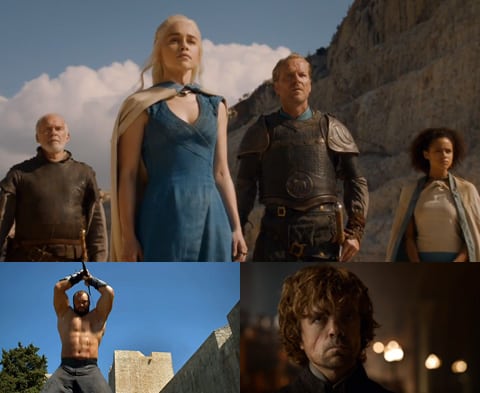 A new trailer for Season 4 of Game of Thrones premiered last night before the series debut of True Detective and features glimpses of Joffrey Baratheon wearing his crown and his upcoming wedding to Margaery Tyrrell, the march on Meereen, what's coming for Tyrion Lannister, and an anticipated meeting between Mance Rayder's wildlings, and Jon Snow.
Watch, AFTER THE JUMP...
The new season arrives April 6.