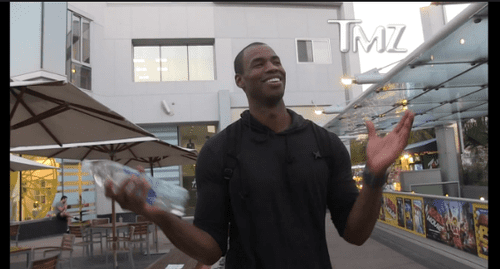 NBA player Jason Collins, who was a special guest in First Lady Michelle Obama's box at the State of the Union address on Tuesday night, was asked by TMZ to share his thoughts on sitting a mere 20 feet away from Duck Dynasty's Willie Robertson. 
CNN reports that the son of controversial patriarch Phil Robertson was "the man of the hour" for numerous Republican congressional leaders, who lined up in droves for a photo op with the reality star. Robertson was the guest of Louisian Rep. Vance McAllister.
Find out Collin's reaction to the whole Republican crazed situation, AFTER THE JUMP...