Charges filed by Russian authorities on Friday against an online support group for LGBT teens accuse the group of violating the country's ban on "gay propaganda" by promoting non-traditional sexual relationships to minors, Buzzfeed reports: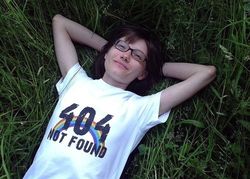 The case is being brought against Elena Klimova, who runs Children-404, which posts stories from Russian LGBT teens on the Russian social networking site VKontakte. This is the fifth case reported in which Russian authorities have invoked the propaganda law passed in June. It follows the conviction on Thursday of the editor of a Russian newspaper for its reporting on the firing of a gay teacher, for which he was fined the equivalent of about $1,400.
Said Klimova to Russian news outlet Rosbalt: "On the one hand, was surprised. On the other hand, I wasn't, since people are fined under this law for lesser faults. But this is an extreme level of madness. We publish letters from underage gay men and lesbians and this is considered propaganda among minors."