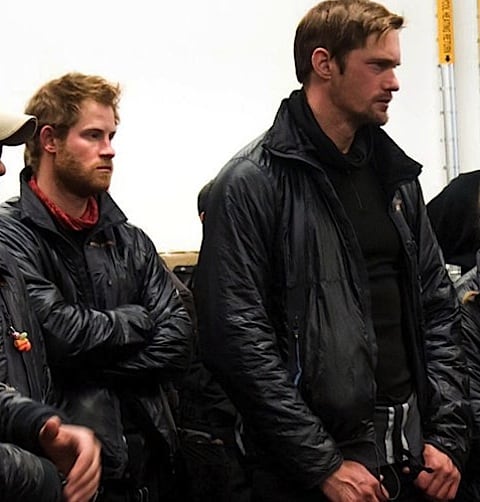 Prince Harry has been ordered by the Queen to ("sooner rather than later") shave the bushy polar beard he grew while on his charity trek in Antarctica, the Express reports:
He returned to Britain just in time for the festive celebrations at Sandringham but although his brother William and sister-in-law Kate said they loved his "Windsor whiskers" his grandmother was apparently not amused.

Harry has said beards are a royal tradition and told a well-wisher watching his family walk to church on Christmas morning that he intended to keep his. "The rest of the family liked it and were taking the mickey, especially his cousin Zara who dubbed him 'Prince Hairy'," said a royal insider.

"But the Queen soon let her displeasure be known. She doesn't mind royal men growing beards when they are away in the Armed Forces or out in the wilds like Harry was in the Antarctic, but she expects them to be clean-shaven when they get home.
Watch a cute video shot during the lead-up to the trek, in which his beard is just a babe, AFTER THE JUMP...