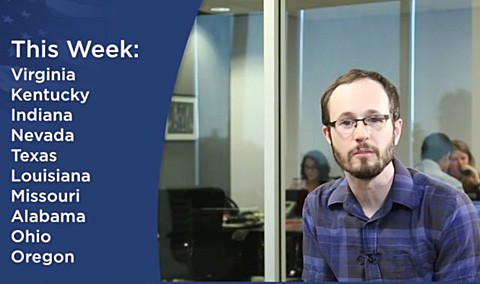 It was a huge week for marriage equality. Matt Baume has the latest on AFER's win in Virginia, plus updates from Kentucky, Indiana, Nevada, Texas, Louisiana, Missouri, Alabama, Ohio, and Oregon.
As you may have also realized by reading Towleroad, "This may have been the busiest week ever for marriage equality."
Watch, AFTER THE JUMP...