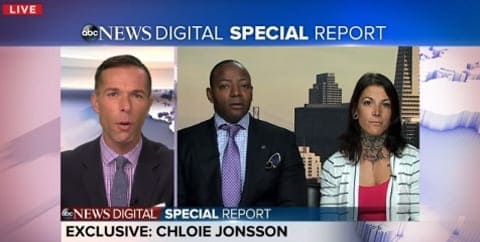 Last week we reported on Chloie Jonsson (right), a transgender woman from California who is suing Crossfit, the fitness enterprise, because they would not allow her to compete in the women's division at an annual competition.
Jonsson has filed a $2.5 million lawsuit against Crossfit.
ABC News anchor Dan Kloeffler interviewed Chloie, as well as her lawyer, discussing her newfound (and unappreciated) notoriety, the future of her participation in Crossfit, and the next steps in her lawsuit.
Watch the news coverage, AFTER THE JUMP...

ABC Entertainment News | ABC Business News