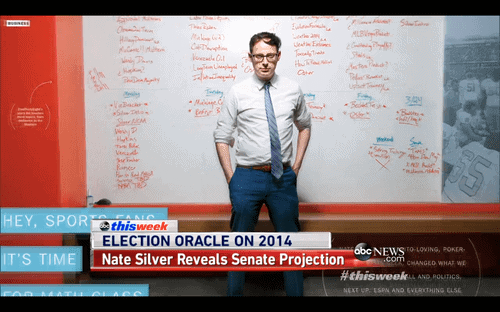 Gay statistician Nate Silver, who successfully predicted all 50 states in the 2012 election, is now forecasting that the Republican Party has about a 60% chance at retaking the Senate in the 2014 midterms.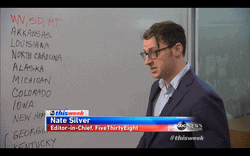 Silver, who recently launched his own "data journalism" site FiveThirtyEight, spoke with ABC's Jon Karl about what the GOP's path of least resistance will look like later this year.  
Even more alarming, Silver predicts the GOP has a 30% chance of "winning big," - up to 11 seats. Here's hoping the wins won't be of the Tea Party variety if this scenario plays out. 
Watch Silver crunch the numbers, AFTER THE JUMP…

ABC US News | ABC Business News