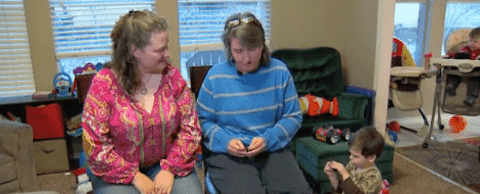 New Beginnings Montessori School of Bedford, Texas was the school mothers Dawn and Tracy Kelly wanted for their son, and it seemed at first that the school wanted them as well. During a tour of the school, Dawn explicitly asked if it was ok that their son had two mothers, and the teacher providing the tour said that it wasn't a problem. However, an hour after the tour the mothers received a call from the school's director, Shamain Webster, who rejected their appication and told them,
We are not going be able to enroll Landry in our school because it's against my religion, and we don't live that way.
As a private school in Texas, New Beginnings has the legal right to refuse enrollment based on religion and anti-gay bigotry. Though one wonders if the director has actually read the Bible and has examined how moral it is to punish a toddler for the "sins" of his parents.
You can watch WFAA's news report on the story, AFTER THE JUMP...