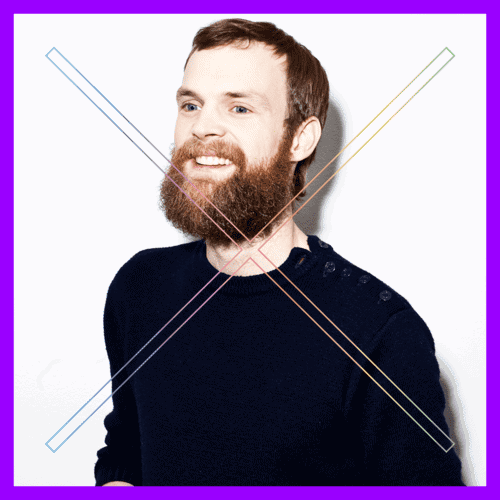 BY OCCUPY THE DISCO / RU BHATT
The OXD Mirror is a weekly music column brought to you by the boys of OCCUPY THE DISCO (OXD), a New York City based collective created by three music lovers, Ru Bhatt, Josh Appelbaum, and Tad Haes, who want to share their love for disco, house and dance music with the world.  

Over the years, Todd Terje has released a string of impressive EPs and remixes that have only built up anticipation for a full length album from this Norwegian disco giant. Terje is well aware, and finally releases his appropriately named debut LP, 'It's Album Time' next week (stream it now on NPR). On the album, Terje stays true to his signature cosmic disco sound and "brazen lust for melody," but also recognizes that listening to an album is much different than his 12" singles out in the club. Suiting to his playful nature Terje experiments quite a bit on the album, providing a listening experience that's specifically tailored to be enjoyed at home.
The album track 'Delorean Dynamite' is just one example of of such mastery, as the song begins with the high energy from the previously track, 'Strandbar' and post climax, allows for a beautiful dénouement that sets the stage for the next track, a ballad with Roxy Music's Bryan Ferry (shared by Josh last week). I highly recommend the album, it's a real treat and will provide the perfect soundtrack to your summer. 
Check out more new tracks & a tribute to Frankie Knuckles AFTER THE JUMP...
Continuing with the vibe set by Terje, here are a few more high energy tracks where the production shines through. Ireland's Ejeca stays true to his infectious, piano-laden sound that's layered with a high pitched vocal on 'Alone.' Relative newcomers, 'Midnight Pool Party' show us disco is alive and well in Sydney with their latest single 'Linger' which is available for a free download. Finally, fellow Australian countryman Late Nite Tuff Guy continues with the disco vibe with his excellent remake of Aretha Franklin's 'Get It Right'.
This week music lovers suffered a great loss, the passing of the legendary Godfather of house music: Frankie Knuckles. Of course, Frankie made a huge impact on us. In fact our first "occupation" since forming OXD was for Frankie's appearance at the LGBT City Center in NYC. There are countless outlets that have done a fantastic job of remembering Frankie Knuckles and his impact on music and I would be doing him a disservice by trying to recreate that here. Instead, I encourage you to remember him through his music, and listen to this wonderful tribute mix, available to download, by fellow Def Mix collaborator and dear friend, David Morales. 
OCCUPY THE DISCO (OXD) curates and recommends music events to the gay community in NYC—in an effort to move the focus of the nightlife scene beyond the promoter and venue and to the music itself. OXD's goal is to educate, entertain, engage and empower the gay audience to reclaim their ability to question and experience the unknown. The OXD Mirror will serve to showcase tunes that are definitely off-the-beaten-path but rightfully deserve the attention of the gay ear.
This week's post was written and curated by Ru Bhatt. Check out more of his music picks on his podcast, The Ru-Mix and on Made In Brazil.

Be sure to check out these tracks and more on our Spotify Playlist. For more information on OXD, check out our website and accompanying blog at www.occupythedisco.com, like us on Facebook, or follow us on Twitter: @OccupyTheDisco.