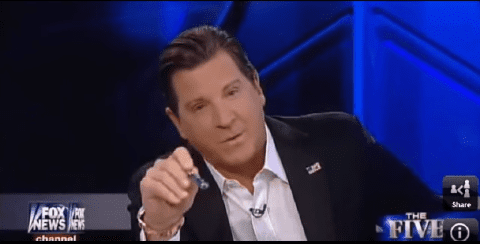 We should be so lucky.
On  anepisode of The Five this week, host Eric Bolling remarked on the movie star's engagement to Amal Alamuddin by quipping,
It's clear, though, George Clooney's gay. Now, let me explain. For all the ladies out there who think he's amazing, just admit it. He's either gay or he's married, just get over it. Move on. There's gotta be someone else.
The "joke," as Bolling called it, landed with a deafening thud and even left his co-hosts perplexed as to what point he was trying to make and what the punchline was supposed to be. The answer is, Bolling; Bolling was the punchline. 
You can watch the comedy fail AFTER THE JUMP...