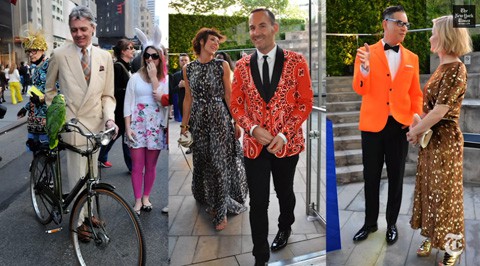 From the streets of Manhattan, Bill Cunningham has spotted a new trend in menswear. The New York Times fashion photographer and living legend has released a YouTube video where he features suits that refuse to sacrifice polish for pizazz. He calls this new wave of dandyism the "peacock revolution." The looks he features are smart and covetable, but Cunningham's irresistible personality clinches the video's must-watch status. In Cunningham's words:
If I'm not mistaken, I think I'm watching, on the streets of Manhattan... the first regiment of a new Peacock revolution. It's almost inconceivable that it would happen, but something is going on with men's clothing... after decades of being torn, shredded, deconstruction — I'm now seeing a sartorial splendor.
Check the video out AFTER THE JUMP...