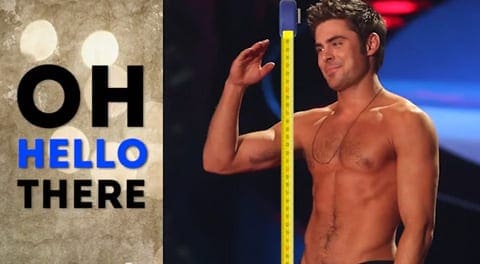 Great, beautiful, sexy, hunky male things come in small packages, or so this new BuzzFeed video would like you to believe. Claiming that the average height of men in America is 5 feet, 9 1/2 inches, the video explores the world of men famous men - from Robert Downey Jr. to Kendrick Lamar, Usher to Josh Hutcherson - who fall somewhere below that line, often unexpectedly.
Check out the fun video, AFTER THE JUMP...
And let us know your shortest celebrity crush in the comments section below!