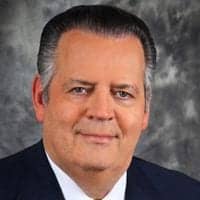 Last week the Colorado Civil Rights Commission rejected the appeal of Denver area Masterpiece Cake Shop and affirmed a prior ruling that found its owner, Jack Phillips, in violation of the Colorado Anti-Discrimination Act. The commission ordered a change of policy, staff training, and quarterly reporting to confirm that the bakery is not turning away customers due to sexual orientation.
Yesterday, on the Family Research Council's radio show, evangelical pastor Richard Land was sitting in for Tony Perkins and said that forcing Phillips to bake a cake for a gay wedding is like forcing a black baker to serve the KKK.
Meanwhile, Phillips sat down with Fox & Friends' Elisabeth Hasselbeck earlier this week and said he'd rather go to jail than have to bake a cake for a gay wedding.
Listen and watch, AFTER THE JUMP...