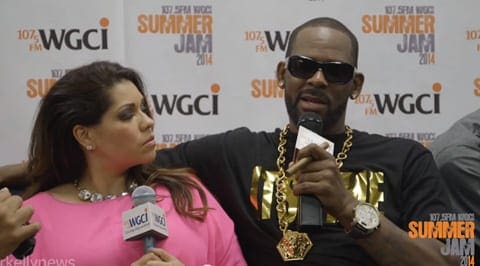 During an interview with his hometown radio station WGCI, R. Kelly gave a handful of mixed answers when questioned about his son who identifies as transgender.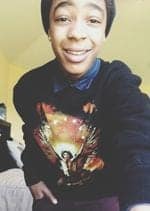 "You don't really wanna open it up by saying my daughter is becoming my son," he corrected interviewers sharply. "Always believe what you see with your own eyes, that is. Always believe what you see." Kelly continued. "Thats the best way to go about this business I've heard a lot of things about a lot of people, it was never true."
R. Kelly's son Jay came out as transgender via his Instagram profile earlier this month. Since then Jay has taken to his Ask.fm account fielding questions about his personal life, his decision to come out, and the typical issues that occupy the lives of most 14-year olds (he's a Spongebob fan.)
In contrast with his son's surprisingly public and transparent coming out, Kelly has been relatively mum on the topic. When pressed further, Kelly asserted that above all else his children were undoubtedly his highest priority.
"No matter what they are or who they are, they still your kids, you love them, you know but you've got to support them," Kelly asserted. "At the end of the day, it's not about me no more it's about three lovely, lovely kids that I'm in love with and that's in love with me."
Watch R. Kelly's full interview AFTER THE JUMP...