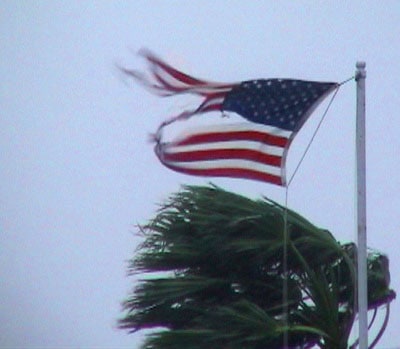 "I hate America. I hate this country. Nothing but a bunch of big ideas and stories and people dying. The white cracker who wrote the national anthem knew what he was doing when he set the word free to a note so high nobody could reach it. That was deliberate. Nothing on earth sounds less like freedom to me." Tony Kushner's Angels in America
I saw Kushner's extraordinary play on Broadway in 1994. I'd just come out of the closet and was overwhelmingly moved by this passionate, angry, profoundly beautiful take on humanity. These were the early days of the Clinton administration and the first weeks of my life as an openly gay man – a welcome period of peace, prosperity and optimism.
Fast forward a decade and most Americans are now well aware that the US has become somewhat of a pariah in the world. At home, rarely has a nation been so ideologically divided yet not in civil war. You might claim this 'peace' demonstrates the efficacy of democracy. Others might argue the military is too busy elsewhere.
I believe the world is, to further quote Kushner, "on the threshold of revelation". We are at a turning point. Confronted so strongly with who we do not wish to be, we are blessed with the opportunity to create ourselves anew. Or we are those who try in vain to pretend that nothing is wrong, that might is right, that our uncompromising notions of'good' will triumph over 'evil'.
If life were a reality show – let's call it "The Real World" – the current administration would surely be cast as the unflinchingly self righteous, self serving know it all, completely unwilling to acknowledge that the rest of the 'group' not only doesn't like it, but is appalled and disturbed by its behavior. We watch, fascinated, as it manipulates, takes control, stomps and storms and demands to be respected, while the rest of the 'housemates' slowly back away, leaving it ostracized, vulnerable and alone.
Something has got to give.
Happy Independence Day