The US doesn't have a monopoly on frightening ultra-conservative leadership. In Australia, there's Prime Minister John Howard . A shrewd and seasoned political veteran who spent decades in opposition before a surprise political comeback in the mid '90s, Howard resembles Dick Cheney in both appearance and intelligence. Australian government has no term limits, so Howard's been in power since 1996 and just began his forth term in office [ouch]. Here's some highlights…
Care For Kids – In order to win his third term, Howard lied about the infamous "children overboard" scandal. His government has also broken with the United Nations Human Rights charter by detaining children of asylum seekers (refugees) indefinitely in detention centers.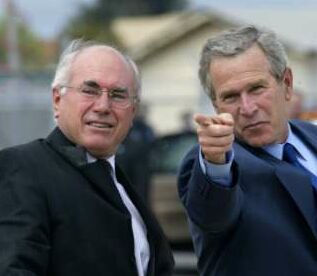 No Love for the Gays – Although all states in Australia now have comprehensive anti discrimination laws and equal rights for gays and lesbians, on a federal level, the picture is much bleaker. Howard recently legislated to permanently ban gay marriage, and the law was passed unopposed by both sides of parliament.
Marie Antoinette moment – In 2003, Sydney staged arguably the largest demonstration in Australian history. Over a million Australians flooded Sydney's streets (this is just one city in a country with a population of under 20 million) to peacefully protest Howard's decision to join with US forces in Iraq. That night, when asked about the extraordinary event, Prime Minister Howard smirked dismissively and said, "Frankly I don't think the mob has really made up their mind."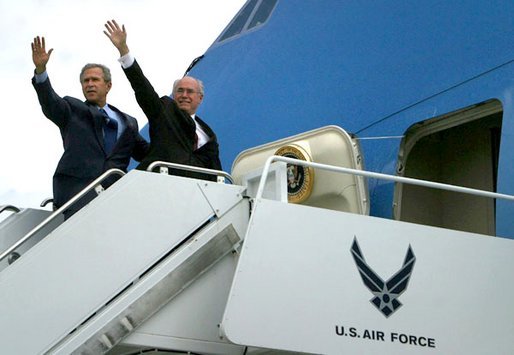 Sound eerily familiar? The Australian political scene has become in so many ways a microcosm of America's. Late in the 20th century, a central-left leader is replaced by an arch-conservative who fundamentally alters the moral compass of a nation and uses any methods necessary to remain in power. Unfortunately for those seeking change, the Australian economy remains in great shape and the opposition Labor party is crippled by totally ineffectual leadership.