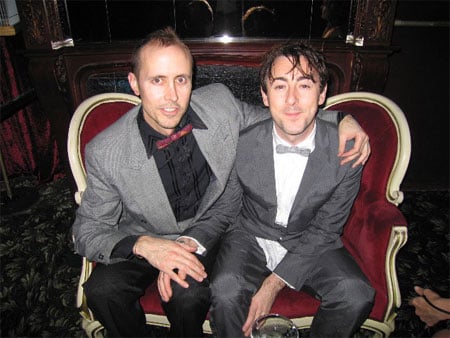 Last November we talked about a wedding in the works for actor Alan Cumming and his partner of two years, illustrator Grant Shaffer.
Apparently the civil partnership ceremony took place this weekend in London and was attended by Rufus Wainwright and actress Mary-Elizabeth Mastrantonio, among others.
Cumming is the second high-profile actor in two weeks to register a civil partnership in the UK. Just before the New Year, John Barrowman tied the knot in Wales with his partner.
Best wishes and plenty of Cumming for the both of them.
Alan Cumming Marries [queerty]
Tony-Winner Alan Cumming Weds in London [broadway world]