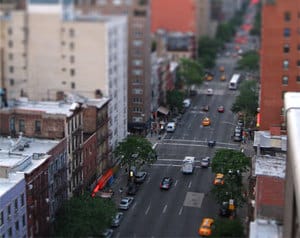 This post is the 5000th that I have made to Towleroad. I'll make this short and sweet. Thank you.
Towleroad has really been a labor of love since I started it three and a half years ago, and I feel truly grateful to be able to reach out to so many people and share news, information, and entertainment. I feel extraordinarily lucky that you have stuck around and continue to participate in making this site something that I look forward to updating every day.
The site has grown in leaps and bounds since I began it in 2003. With its growth, I've found it increasingly challenging to continue as a one man operation. That said, I'd like to introduce someone who has been working in the background here for the past few months, someone with whom I've joined forces to bring improvements to Towleroad and additions to our online offerings.
Some of you may know Michael Goff. Years ago, he founded a little magazine for our community called Out. Since then he's been up to an enormous number of things including launching businesses for Microsoft as general manager of MSN, volunteering for the William J. Clinton HIV/AIDS initiative in Haiti, and working with a range of startups including Blogger before Google's acquisition, a mobile publishing company (as CEO), and most recently a Bay Area citizen's media experiment with journalist Dan Gillmor. I'm extremely excited to be partners with Michael. Perhaps you'll even see a post from him every now and then.
We're working on a few different projects, one of which we'll be launching in the coming months. It's still under wraps but a request for beta testers will go out in the next few days to our newsletter subscribers. So, if you're into having an early look, will give feedback that can impact what we release, and can keep it confidential, please be sure you sign up for the daily or weekly email in the right column. (Or email a request to "people at www.towleroad.com".)
In the coming weeks I'm also hoping to add some new voices to the blog. Stay tuned!
For now, I'd just like to once again thank all of you who read the site, and those who take the time to leave your comments in the posts (you've left 62,730 of them). You help create a lively dialog. I'd also like to thank Daniel Williford for writing the tech column every week, and all the guests who have volunteered when I've needed a break. And last but not least the faithful advertisers who really are the ones that keep this operation afloat.
And now, on to the next 5000!