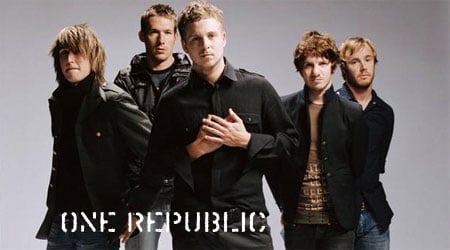 Please welcome Robbie Daw, who will be penning weekly music posts for us here on Towleroad! Robbie runs his own pop music site called Chart Rigger.
Mediabase, the firm that monitors 129 major Top 40 radio stations in the country, noted that Timbaland's mix of OneRepublic's "Apologize" received a total of 10,331 plays last week, making it the biggest Top 40 hit, airplay-wise, since the company began its charts in 1987. Those not yet completely sick of the seemingly tireless producer will thrill at the fact that the single previously holding the title of "biggest Top 40 hit" according to Mediabase was Nelly Furtado's "Promiscuous," which was also crafted by Timbaland.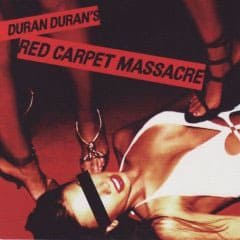 Meanwhile, today sees the release of Duran Duran's new studio album, Red Carpet Massacre, on which the band worked with both Timbaland and Justin Timberlake. Simon Le Bon and Co. are currently in New York for what was orignally to be a 10-night residency at Broadway's Ethel Barrymore Theatre, but the stagehand strike has caused the group to relocate to the Roseland Ballroom.
In a statement, bassist John Taylor said, ""We know that some people have travelled miles (if not continents) to see us on Broadway… although there is no physical way to replicate some of the production elements in Roseland that we had in the other theatre – the key for us is the music and we are intending to make it as special as every other night."
In case you've missed it, Duran Duran's 7-minute video for "Falling Down" is a send-up of starlets-in-rehab culture.

It was probably only a matter of time… Based on the books by Laura Ingalls Wilder, a musical version of Little House On The Prairie will hit the Guthrie Theater in Minneapolis next summer. Says director Francesca Zambello, "Our musical focuses on the independent spirit of the teenager Laura Ingalls Wilder and her struggles to become an adult, alongside the story of the land as it becomes the American West." Tony winner Rachel Sheinkin (25th Annual Putnam County Spelling Bee) is penning the book, while Oscar Winner Rachel Portman (Emma) is composing the music.

Ladytron have signed a new deal with the Nettwerk label, with a new album due in May.

Kanye West has issued a statement about the death of his mother over the weekend.

Today the Spice Girls Greatest Hits goes on sale exclusively at U.S. Victoria's Secret outlets and on iTunes. Each member will reportedly nab about $2 million a piece (or £1 million) for appearing as the faces of U.K. supermarket chain Tesco this holiday season.
Here's the commercial which began airing this past week: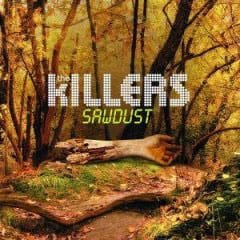 TODAY'S NEW RELEASES:
The Killers' B-sides and rarities collection, Sawdust.
Alicia Keys' As I Am, which also features John Mayer and Linda Perry.
Taking Chances, the new studio set from Celine Dion.
The Black And White Album, by Swedish rockers The Hives.
Seal's System, on which the singer worked with Madonna collaborator Stuart Price.
Trisha Yearwood's 12th album, Heaven, Heartache And The Power Of Love.