Please welcome Robbie Daw, who will be penning weekly music posts for us here on Towleroad! Robbie runs his own pop music site called Chart Rigger.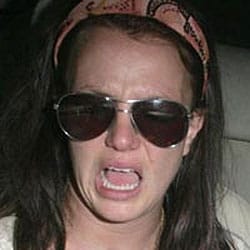 In the 11th hour (i.e., today), Billboard and Nielsen SoundScan came to an agreement to revise the music publication's chart rules to allow albums sold exclusively at only one retailer to be eligible for entry on Billboard's charts. This spelled a certain doom for Britney Spears' #1 debut. Although Blackout sold about 290,000 copies — far lower than the 350,000 projection made by Billboard last week — she was still expected to capture the top position on the album chart.
However, at the same time, The Eagles Long Road Out Of Eden became available last Tuesday at Wal-Mart and Sam's Club outlets, and went on to sell 711,000 copies over the course of the week. With the revised chart policy, the classic rock band's first studio album in 28 years easily beats Britney to #1 on this week's Top 200.
Regardless of whether Blackout had debuted on top or not, the writing for Britney seems to be pretty much on the wall. Her last studio record, In The Zone, racked up sales of 609,000 in its first week four years ago — more than twice the sales of Blackout. Of course one could argue that illegal downloading has only increased since that time, causing music to sell less now more than ever. But take into consideration that Carrie Underwood's Carnival Ride — the previous chart-topping album — managed to move 527,000 copies its first week out.
Blackout has received a lot of goodwill and swell reviews in recent days, but perhaps Britney's shenanigans really have finally caught up with her, as America has clearly moved on to other sweethearts.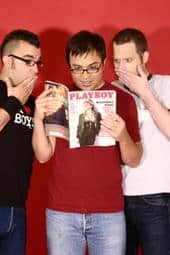 San Francisco-based pop punk trio Ex-Boyfriends (pictured left) "are looking for bands that like to take long walks on the beach, cuddle for hours on end, watch Merchant Ivory films and love taking it up the a**."

Darren Hayes is back in the U.S. to do several gigs and Miami's White Party, and he may be hitting a Borders near you.

Beyoncé to sing "Somewhere Over The Rainbow," while Carrie Underwood takes on "The Sound Of Music."

Turns out only two out of five listeners paid for the one million downloads of Radiohead's In Rainbows, but that's necessarily a bad thing.

Sheryl Crow releasing "environmentally conscious" new album in February.

Prince threatens his own fans with legal action, but they're ready for their day in court.

Peaches, Justice, 2 Live Crew and Jason Bentley to have a Hard New Year's Eve in L.A.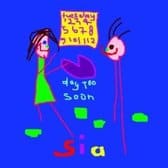 THIS WEEK'S NEW RELEASES:
New singles from Kylie Minogue ("2 Hearts"), Spice Girls ("Headlines"), Oasis ("Lord Don't Slow Me Down") and Idina Menzel ("Brave").
Nearly a year after its European release, To All New Arrivals by U.K. dance act Faithless arrives on iTunes.
Jay-Z's album of songs inspired by the the film American Gangster.
Chris Brown's Exclusive, containing the current #1 single on Billboard's Hot 100, "Kiss Kiss."
Sia's Day Too Soon EP.