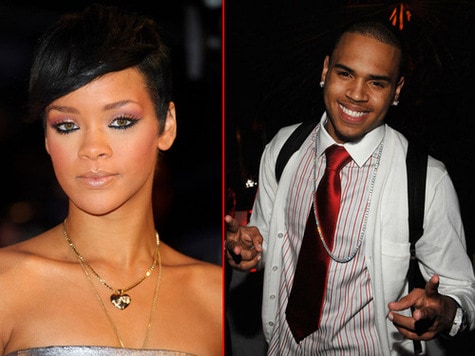 Robbie Daw presents a weekly pop music update here on Towleroad! Robbie runs his own site called Chart Rigger.
Leaked tracks. It happens all the time. In the past week alone, both a snippet of Britney Spears' new single "Womanizer" and the full version of "Human" from the Killers made their way online.
So, unsurprisingly, when several demos Chris Brown was working on for his third album leaked last month—including one meant to be a duet for he and Rihanna, called "Electric Guitar"—the 19-year-old singer/songwriter was a tad miffed.
"I'm mad that it's leaked," Brown told The Associated Press. "The record's not finished. It's supposed to be me and Rihanna's duet."
That said, even in demo form, "Electric Guitar" is some pretty great pop. Maybe Chris is just mad that it's out there now before Rihanna got to lay her vocals down—i.e., with Brown singing her parts, including all the "he" pronoun bits.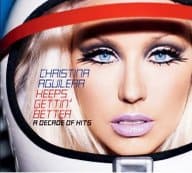 The Nashville radio station (107.5 The River FM) that aired the leaked snippet of Britney Spears' "Womanizer" last week has apparently been fined by Jive Records to the tune of $250,000, while the DJ who played the clip has been suspended.

It's the fourth quarter—so in other words, greatest hits season! One compilation on the way: Christina Aguilera's Keep's Gettin' Better: A Decade Of Hits, out November 11. "Dynamite" and "Keeps Gettin' Better" are two new tracks that will be included, with the latter available as a digital single next week.

American Idol winner David Cook's first single off his debut album will be "Lights On," which was written by former Soundgarden frontman/singer of the last James Bond theme, Chris Cornell.

Janet Jackson is a free agent.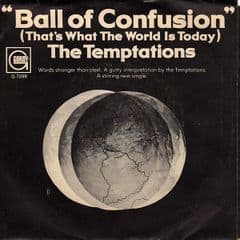 Pop songwriter and Motown legend Norman Whitfield has passed away
at 67: "The Grammy-winning Whitfield was the most prominent of Motown's second-wave songwriter-producers, sculpting deeply textured, sophisticated music for artists such as the Temptations, Marvin Gaye and Rare Earth. In the late 1960s, he helped propel the Detroit label into ambitious new territory, pushing Motown beyond the sweet melodies and puppy-love tales of its early days into edgier, more expansive music."
To give an idea of his impact, without Whitfield there'd be no "Ain't Too Proud To Beg," "Papa Was A Rolling Stone," "I Heard It Through The Grapevine," "War," "Ball Of Confusion" or—hello—"Car Wash." NPR put together a short but eloquent clip remembering the songwriter last week.

Good Lord, Courtney Love, this is just….wow…yeah…
The Pussycat Dolls' Doll Domination, containing their MTV VMAs-winning "When I Grow Up," plus collaborations with Missy Elliott, Lady GaGa, Timbaland and Ryan Tedder.
"Poker Face," a new single by Lady GaGa.
Radiohead's "Reckoner" EP, containing the basic elements of the song as different tracks for your own remixing pleasure.
Cold War Kids' sophomore album Loyalty To Loyalty.
Dear Science, the third set from TV On The Radio.
Kings Of Leon's Only By The Night, containing the current U.K. #1 single "Sex On Fire."