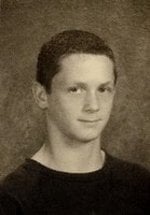 The defense attorney for the confessed killer of openly gay California teen Lawrence King wants the case against his client dismissed and refiled in juvenile court.
Lawyers representing a 14-year-old boy accused of killing a gay classmate want the case dismissed and refiled in juvenile court because they say the district attorney's process for charging youths is flawed.

Brandon McInerney of Oxnard has been charged as an adult in the Feb. 12 shooting of 15-year-old Larry King at their junior high school. He has pleaded not guilty in the killing, which was charged as a hate crime.

Scott Wippert, a defense attorney for McInerney, said the Ventura County district attorney's office abused its power by failing to adequately weigh rising tensions between the two boys that came after King declared himself gay and was reportedly overt in his attempts to win McInerney's romantic affection, and other factors including McInerney's youth and his difficult upbringing.

"Someone like Brandon, who was barely 14 and had no juvenile record, should have gone before a juvenile judge, who would look at certain factors to determine whether he is suitable for rehabilitation," Wippert said. "But the D.A. is saying, 'I don't have to explain myself to anyone.' That's too much power. We as a community should be able to make sure what they are doing is right."

A Ventura County Superior Court judge this month rejected Wippert's argument, a decision Wippert said he would appeal.

Wippert's argument challenges the Gang Violence and Juvenile Crime Prevention Act, which lowered the age at which adult charges can be filed
Advertisement
from 18 to 14, and gave prosecutors power to decide which cases should be filed in adult court.

Prosecutor Maeve Fox said Wippert's defense was a last-ditch attempt to derail the murder case.

A pretrial hearing to determine whether the case should move forward is set for Jan. 26.

If convicted, McInerney could face at least 51 years in prison.