Apparently Brad Pitt has a bunch of special back rooms: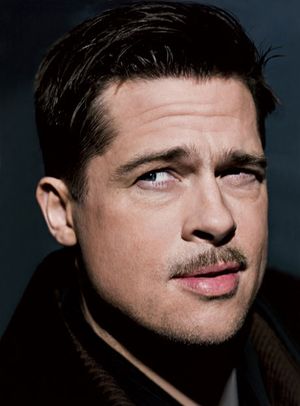 "As a father of six, Pitt complains he no longer has the energy for parties. He
prefers to invite other fathers, including his fellow star Matt Damon, to
play in back rooms stuffed with gadgets in the homes he shares with Angelina
Jolie, the American actress, in California, Louisiana and the south of
France. The man cave, defined in the online Urban Dictionary as 'a room …
specifically reserved for a male to work [and] play without interruption …
or female influence', is a world away from the British den, traditionally a
garage or garden shed. Visitors to Pitt's home in Malibu, California, say he keeps a vintage
Wurlitzer jukebox and an array of flatscreen televisions, with cords snaking
beneath the wheels of motorbikes, including a Harley-Davidson Bad Boy and a
Confederate Hellcat. Buddies sit revving the engines while drinking beer and
talking about sport. Other essentials such as a 'kegerator' — a refrigerator designed to chill beer
kegs — have taken the cost of completing the 'cave' to about $200,000
(£125,000), according to a business associate.
The man cave in Pitt's 19th-century New Orleans home is more decorous, filled
with architectural models and his collection of rock'n'roll records."