New Ledger editor Ben Domenech wonders, in the Huffington Post, why the White House is trying so vigorously to "un-out" Elena Kagan, whether or not she's actually gay.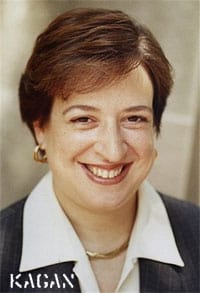 Writes Domenech:
I erroneously believed that Ms. Kagan was openly gay not because of, as Stein describes it, a "whisper campaign" on the part of conservatives, but because it had been mentioned casually on multiple occasions by friends and colleagues — including students at Harvard, Hill staffers, and in the sphere of legal academia — who know Kagan personally. And as the reaction from Julian Sanchez and Matt Yglesias shows, I was not alone in that apparently inaccurate belief.

Look, it's 2010 — no one should care if a nominee to any position is gay. The fact that conservative Senators John Cornyn and Jeff Sessions have recently expressed openness to confirming an openly gay nominee to the Court is a good thing. Senators should look at things that actually matter — evaluating a nominee's decisions, approach to the law, their judgment and ability — to see whether there are actually good and relevant reasons to oppose the nomination. That's all.
White House spokesman Ben LaBolt described the 'lesbian' moniker as a "false charge" while Anita Dunn balked that an "old stereotype" would be applied to describe a woman with a successful career.
Says Domenech: "It's an odd thing to get attacked by the White House for a blog post, and odder still when the attack is for something mentioned in passing, and intended to highlight a political positive about a potential Supreme Court nominee…one need not look too far for arguments being made on left-wing blogs that it would be an affirmative good to appoint a lesbian."