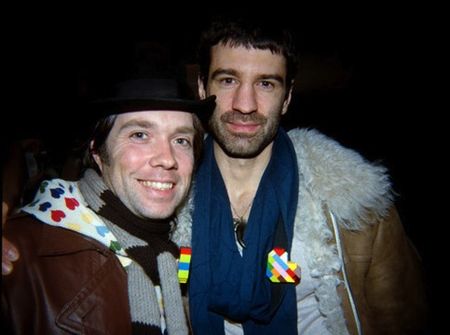 Rufus Wainwright, who in the past has said that he is "not a huge gay marriage supporter," has had a change of heart.

According to Starpulse, the singer recently had this to say about marriage equality and his partner of five years, German theater producer Jorn Weisbrod.
"I have been with Jorn for five years and he's the light of my life.
He's my inspiration, support and he's good in the sack, too! But I am
very aware of living in the U.S., of the conundrum that you can't marry
your gay partner and give him citizenship. He has to apply for a green
card and he may or may not get accepted, which is annoying when you're
in a committed relationship. If we were straight, we could get married
and he'd get his American passport and it would make a lot of sense."
"I
wasn't a huge gay marriage supporter before I met Jorn because I love
the whole old-school promiscuous Oscar Wilde freak show of what 'being
gay' once was. But since meeting Jorn that all changed."