Steve Jobs introduces new iPhone. Video.

Thousands of cyclists in AIDS/Lifecycle ride headed from SF to LA…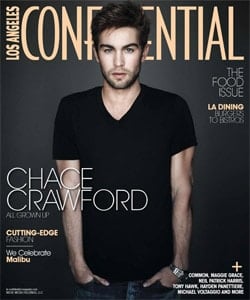 Confidential with Chace Crawford…

VIDEO: Woman goes on bottle-busting rampage in San Francisco liquor store.

Gay-friendly Atlanta restaurant F.R.O.G.S. Cantina hit by smash-and-grab robbery.

Man charged in anti-gay attack in Brooklyn: "Police say Luis Newman, 43, threatened two men with a knife and made anti-gay comments as they were walking down Utica Avenue between Fulton Street and Atlantic Avenue in Weeksville.
The victims were able to flag down police, who then arrested Newman."

Second member of Menudo comes out of the closet.

Anti-gay protest held in Ghana: "Thousands of angry youth in the Sekondi Takoradi Metropolis have staged a massive demonstration against recent reports of gay and lesbian parties in the oil city.
The demonstration on Friday June 4, is the first ever anti-gay protests in Ghana.
The over a thousand protesters defied a downpour to register their displeasure as they went through the principal streets of the metropolis wielding placards.
The demonstration was organised by the Muslim community in Takoradi with support from other religious groups and concerned citizens."

Robert Pattinson attracting attention on the set of Water for Elephants.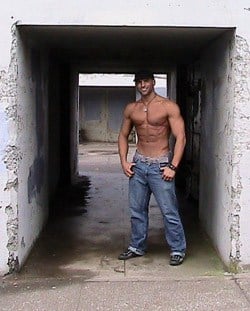 He knows his shirt's not on. You needn't keep reminding him.

The NY Daily News celebrates the city's first official fake gay wedding. "It wasn't a marriage, but Elizabeth Rivera and Gelixa Ortiz Friday became among the first domestic partner couples to get a wedding-like ceremony in the city."

Ever wonder how she could afford that onyx mansion? She can't. Real New Jersey Housewife Teresa Giudice and her husband are $11 million in debt.

Male model fix: Cory Bond.

Fort Worth LGBT police department liaison, lesbian officer Sara Straten, praised for making progress.

Will the Palin-heads propel Sarah to a presidential run?

TAB: Crystal Bowersox has a secret gay past. "Crystal was a free spirit. She wasn't slutty, but if she found someone attractive, whether male or female, she'd give them a chance with her."

WATCH: Shakira's new video for "Waka Waka".

Matthew Mitcham scores gold in China: "Mitcham was fourth after the first two dives but stormed home with a flawless new dive – an armstand-back double with a two-and-a-half twist – that earned perfect 10s from the judges."

FIFA to ban distribution of condoms at the World Cup.

NOM spending $200,000 on phone banks for California candidates.

Whoops. Letter from David Blankenhorn to NY Times: "In a letter published on May 25 ('Testimony on Gay Marriage'), I incorrectly stated that I have never read anything written by the conservative minister George Rekers. In fact, in preparing for my report and deposition in the California Proposition 8 trial, I read one report to the court on a previous California marriage case written by Mr. Rekers, as well as a report to the same court taking a position opposed to Mr. Rekers's."

Australian UFO likely the U.S. Falcon 9 rocket.

Polar Bear shot and killed as American hunters cheer.

Rich Juzwiak at FourFour reviews the MTV Movie Awards: "It's amazing how this year's MTV Movie Awards managed to be simultaneously of its time and out of touch. You would think that something could either be one or the other, but there it was, vacillating like a fan and blowing different flavors of shit everywhere."