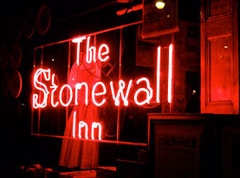 Two men have been arrested Sunday for attacking a man in the bathroom of the Stonewall Inn, the site of the legendary rebellion that helped spark the gay rights movement. The suspects reportedly told the man, "We don't like gay bars, and we don't piss next to faggots" before the assault began; they clearly don't know their New York geography.

A new survey out of Indiana University suggests that 8% of the male population and 7% of the ladies are gay or bisexual.

A not-so-love letter to Bill Donohue.

Singer John Mellencamp blasted the National Organization for Marriage for using his song "Pink Houses" as part of their anti-equality campaign: "Please be aware that Mr. Mellencamp's views on same sex marriage and equal rights for people of all sexual orientations are at odds with NOM's stated agenda," wrote his publicist. "We would encourage you to find music from a source more in harmony with your views than Mr. Mellencamp in the future."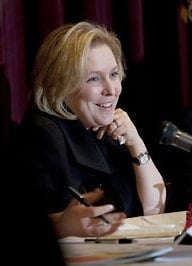 Democratic Sens. Kirsten Gillibrand and Mark Udall, of New York and
Colorado, respectively, are currently circulating a petition urging the
Justice Department not to appeal Judge Virginia Phillips' forthcoming, and second,
Don't Ask, Don't Tell decision: "Too many brave men and women have been
hurt by 'Don't Ask, Don't Tell,'" they write. "We must not lose one
more service member because of this nonsensical law. As the judge ruled,
['Don't Ask, Don't Tell'] actually hurts our national security — and
that is unacceptable at a time of two wars.

The world premiere of singer Brittani Senser's new music video starring Levi Johnston. Global press wonders whether to stop presses.

Hustler publisher and free speech hero Larry Flynt claims to have proof that a high-profile Senator has been hiding in the closet: "We just like to see him come out of the closet. And I think we'll be exposing that in the next few months if he doesn't." He also wants any dirt you have on conservative politicians.

Twitter co-founder Ev Williams stepped down as the company's CEO today to focus on "product strategy." COO Dick Costolo will take his place.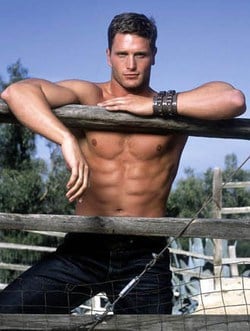 Reichen Lehmkuhl discusses his work on Bravo's Logo's new gay 'Housewives' show, The A-List, which is Lehmkuhl's fourth reality show.

A gay skydiving instructor named Donald Zarda has been fired after allegedly groping a female jumper. "I'm 100 percent gay," remarked Zarda, who's suing for wrongful discrimination. "So, you're accusing me — the gay guy — of touching the girl inappropriately? The situation is so bizarre."

Lady Gaga and Yoko Ono joined forces to celebrate the late John Lennon's birthday.

An estimated 18,000 marched in Johannesburg's gay pride over the weekend.

A pair of Canadian brothers pleaded "not guilty" to an anti-gay assault.

Most Iowan voters would like to see at least one of the state's Supreme Court Justices who legalized gay marriage out of work.

The Minnesota Family Council claims that efforts to subdue anti-gay bullying amount to nothing more than "homosexual indoctrination." And these are the people who claim to care about children…