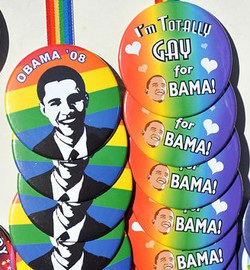 Andrew J. Miller, the head of Indiana's Bureau of Motor Vehicles, was arrested for "lewd behavior" after allegedly soliciting an undercover police officer for sex in a public bathroom.

ABC Family has decided to turn the story of Constance McMillen, the lesbian high school student barred from prom, into a television movie.

The big question hanging over gay rights activists' heads? Whether or not the Obama Administration will appeal a judicial verdict against the Defense of Marriage Act: "President Obama's commitment to repealing the Defense of Marriage Act is likely to come under enhanced scrutiny next week when the U.S. Justice Department announces its decision on whether or not it will appeal federal court rulings against the statute."

Gay activists in Utah are holding a silent protest outside the Mormon Church's headquarters after leader Boyd Packer's offensive remarks about gay people.

Illinois State Senator James Meeks may run for the city's mayor office; he's lining up his ducks by mending fences with LGBT groups.

Connecticut's State Elections Enforcement Committee will vote next week on whether conservative big wig Ann Coulter should be charged with voter fraud for voting in the state while living in New York. My bet? They'll vote against any such charges.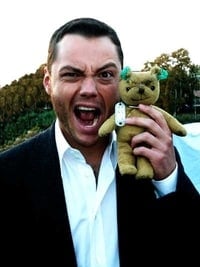 French diplomat Vincent Degert, the EU's ambassador to Serbia, will participate in that nation's gay pride parade this Sunday.

Italian singer Tiziano Ferro has come out of the closet: "For a long time I haven't felt good about myself…and after many tough years…I've come to the conclusion that I want to live better," he told Italian Vanity Fair.

Anti-gay activist Larry Pegram wants a seat on San Jose's city council. Local LGBT activists are not happy: "A person like Larry Pegram is not who we are as a city. With the difficulties the city is facing, what is key is finding someone willing to represent all the people who live in San Jose and his constituents. Clearly, if he is elected, he would not represent members of the LGBT community," said Leslie Bulbuk, head of the Bay Area Municipal Elections Committee.

Check out Ke$ha's video for her song "Take It Off."

Toni Braxton has declared bankruptcy. Again.

Get your dancing shoes, Big Apple, because the Queer Tango Festival will shake its stuff this weekend.

Chicago-based activist Laird Petersen has died. He was 53.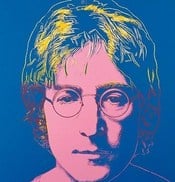 Newt Gingrich and "liberal math."

Former CNN anchor and passionate anti-illegal immigration activist Lou Dobbs denies hiring illegal immigrants.

What are you doing November 6th? How about going to Philadelphia to protest anti-gay group NARTH?

Rumors that John Lennon had a gay affair have followed him through life and death. Journalist Larry Kane's new book tries to put fact and fiction to bed.