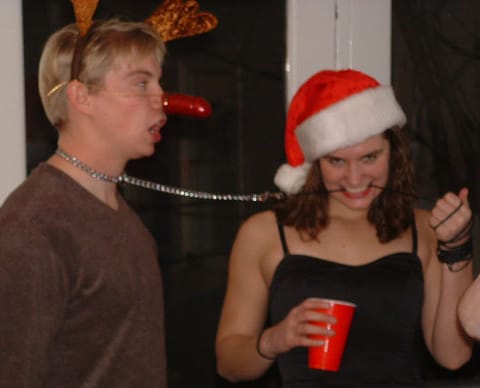 Virginia Congressional candidate Krystal Ball has never received as much attention as she has now that scandalous pictures of her partying have been released by a right wing blog.
Though Ball, whom I interviewed last week, admits she's "embarrassed" and "angry" over the pictures, which show her and her former husband fooling around at a party, the gay-friendly Democrat also wants to use the situation to teach potential politicos, particularly women, a lesson: "I have a message for any young woman who is thinking about running for office and has ever attended a costume party with her husband or done anything stupid on camera. Run for office. Fight for this country. Don't let this sort of tactic deter you."
The fact of the matter is that Ball, who's only 28, is correct: we have a new generation of potential lawmakers whose private lives, thanks to the Internet and regardless of gender, will become all too public.
We will soon live in a time when all of our society's bold-faced names, whether they be political or cinematic, will have posted potentially damaging pictures of themselves online. Hope they got your good side, Senator!